Business SMS. Effortless customer interaction.
82% of people keep their SMS notifications turned on. 93% read their SMS messages within a short period of time. What does this mean? That if your business is not utilizing SMS for your marketing strategy, you're missing out on some huge potential. Business SMS allows for personalized and direct messaging, enabling you to get your message across instantly and effectively.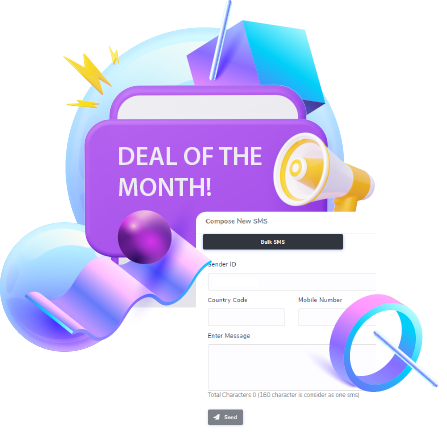 By introducing business SMS into your communications mix you're allowing your agents to interact with customers effortlessly. As a result, you will see an improvement in customer satisfaction and reduced call volumes for your agents. 
Deliver value to your customers with mConnect's Business SMS feature. Send appointment reminders, exclusive offers, upcoming sales, run competitions and surveys, order confirmations and much more. You can also setup SMS templates and save time on redrafting the same message. 
Getting your message to your target audience can be a real pain. With mConnect's business SMS you can create target groups in your omnichannel and make sure they get the message. Whether their phone is off or they're in a meeting, they'll still see the message when the time's right for them.