WhatsApp Integration with mConnect's Omnichannel
WeChat has over 1 billion WhatsApp is one of the most broadly used instant messaging apps so it goes without saying that your customers are most likely using it too. If your businesses has opted to enable customers to reach you via WhatsApp, that's a good sign. But did you stop and think how this could be hindering your team's performance?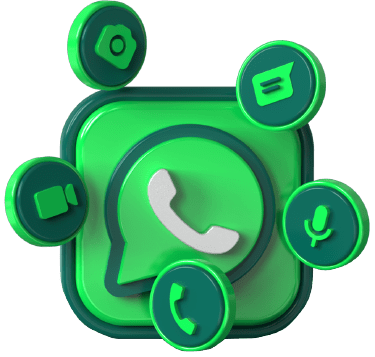 By integrating your WhatsApp messenger with your omnichannel your agents can manage your WhatsApp messages from the same interface they use to call, respond to website live chats, SMS and all other communications channels your business uses. 
This integration allows your agents to transfer any messages to another agent or department. Ensuring that your customer's query gets answered by the person with the most appropriate skillset. Guaranteeing customer satisfaction and retention. 
mConnect's WhatsApp integration comes free with the omnichannel solution. And you also get unlimited WhatsApp instances – think of instances as unique numbers (DIDs). You can have a separate instance for sales, marketing, support and so on. 
Check out our other integrations