One Ticketing System for all Customer Interactions
Your customers no longer send complaints or queries to a single email address nor will they pick up the phone and call your helpline. They use various channels to contact you and it's your job to keep on top of all these channels. That on its own can be a full-time job. By having a ticketing system that integrates all these channels into one unified platform will enable you to increase your team's productivity and offer a richer customer experience.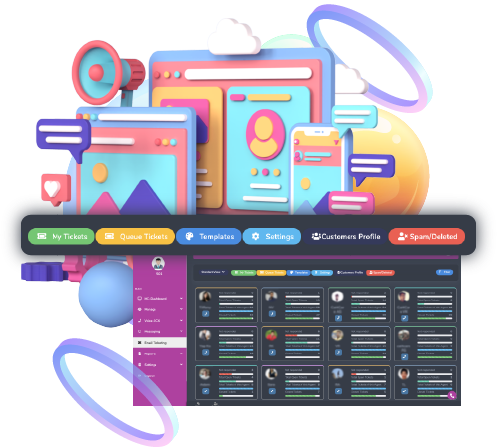 Whether the message is being sent via social media, email or live chat a ticket is created within the ticketing system for your agents to pick up on and assign accordingly. This way you never miss an interaction and ensure your agents are always on top of things. 
mConnect's ticketing system allows your customers to directly interact with the agent. They are able to send images, attachments and screenshots for faster and more efficient customer support. Customers can also view the progress of their issue without having to contact support. 
When a ticket lands in mConnect's ticketing system it is prioritized based on its urgency and routed to the appropriate agent or department. Once the ticket is picked up the manager can easily follow the progress; how long it takes to resolve the issue and close the ticket and if it meets your SLA. 
mConnect's Ticketing System Features at a glance:
Discover More Omnichannel Features