Integrate LinkedIn with your CRM and Contact Center
Unlike most social media platforms, LinkedIn is strictly used for professional networking. Therefore, it's vital that your business has an active presence and responds to requests and questions on time. The easiest and most efficient way to achieve this is by implementing mConnect's LinkedIn integration with its CRM and omnichannel.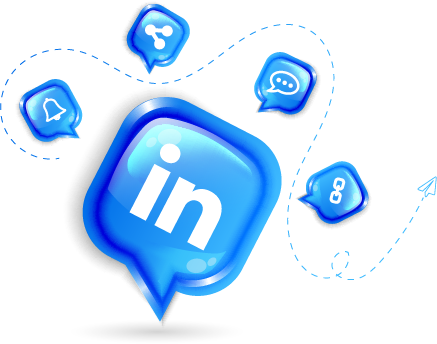 Whether you're using LinkedIn to increase sales or for recruitment purposes you really can't afford to miss a lead. A lost lead means lost money for your business. However, can you really blame your team for missing a message when they have so many platforms to constantly monitor? With mConnect's omnichannel and CRM LinkedIn integration you're supplying them with all the tools they need to ensure you never lose a lead again. 
With mConnect's LinkedIn 
integration you have the ability to add as many LinkedIn accounts you need to your CRM and contact center. Furthermore, you are able to assign different agents and departments to the various accounts for a richer customer experience. The omnichannel itself has an intuitive and user-friendly interface making it easy for your teams to start using it from day one.
Boost productivity and eliminate wasted time by providing your agents with the means to respond to all customer interactions from one central dashboard. Unify all communications channels; social media, email tickets, website live chats and calls. Your team will be more productive and your customer retention rates will skyrocket. 
Check out our other integrations