Dial from your browser with mConnect's CTI Integration
With mConnect's CTI integration you can manage calls directly from your omnichannel's platform. So apart from being able to manage your social media, email, website chats and fax from your omnichannel interface you can also make and receive calls. A truly unified platform for all your communications needs.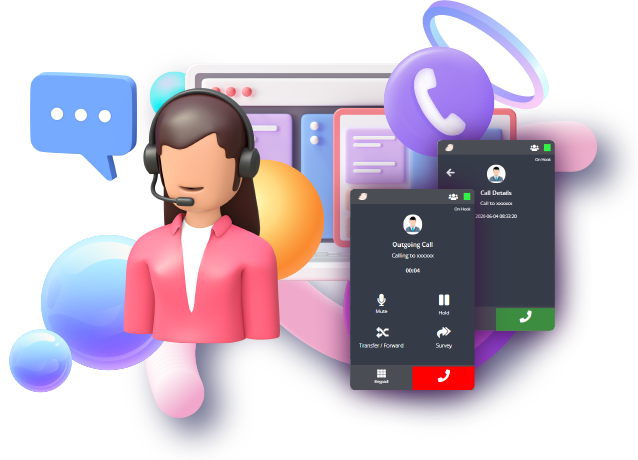 When an incoming call occurs a pop up of your dialler will appear in your omnichannel displaying the caller's details. The call can be answered directly from the dialler due to CTI integration. If the number is unknown a new contact is automatically created. 
With use of CTI integration and our native CTI dialler agents are able to transfer, forward and log calls, never leaving their omnichannel interface. They can see the calls waiting in the queue and use IVR time-based routing for better customer service. 
mConnect offers high-quality call recording which are stored for later use. Especially beneficial for training purposes. To make a call the user just needs to click on the number and the CTI dialler will make the call for them. No copy, pasting involved! 
Discover More Omnichannel Features