Chat with your teams and customers with mConnect's omnichannel
mConnect's omnichannel not only enables your agents to chat with your customers but also with their colleagues and teams. Need to send a quick chat message to a colleague whilst on a call to a customer? Do so without ever leaving your omnichannel interface.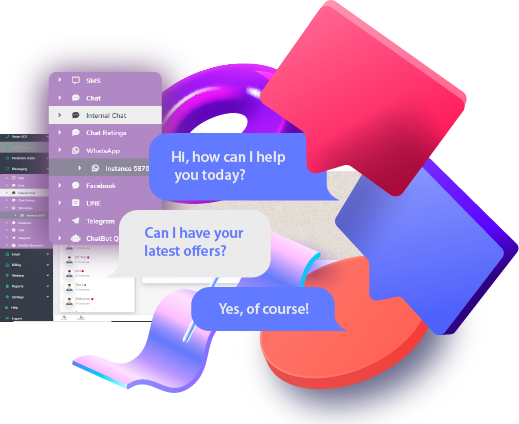 If you're in a meeting, on a call or having a well-deserved break simply update your status accordingly and everyone in the team can see that you're currently not available. Saving them time on reaching out without a response and you on having to call back later. 
With mConnect's omnichannel chat feature you can share attachments and images in a conversation. You can choose to send these in a group chat or to one person. An easy and fast way to ensure everyone has all the information and is on the same page. 
Whether you're in the office, working remote or at a client's premises you can chat with your team from wherever you are. Got a quick technical question while in a sales meeting? Send a chat to the appropriate person and get your answer in no time.